Solutions
GT Web is a browser based tour operator solution from the developers of GlobeTrack. The product is simple to use and easy to implement. By deploying frequent, incremental enhancements to our new GT Web tour operator software we don't keep our customers waiting and wondering about the next big thing.
Continuous product development means our customers will enjoy the latest advances without the risk of losing ground to their competitors. Continuous evolution will enable GT Web customers to employ proven solutions without disrupting their business. This leads to improved productivity and less training and disruption.
You need a travel technology partner that invests in your future, not just once in a while, but continuously. If you would like to learn how our unrivaled investment in travel technology can help your business thrive then talk to us today.
GT Web is tour operator software that has been designed for tour operators by tour operators!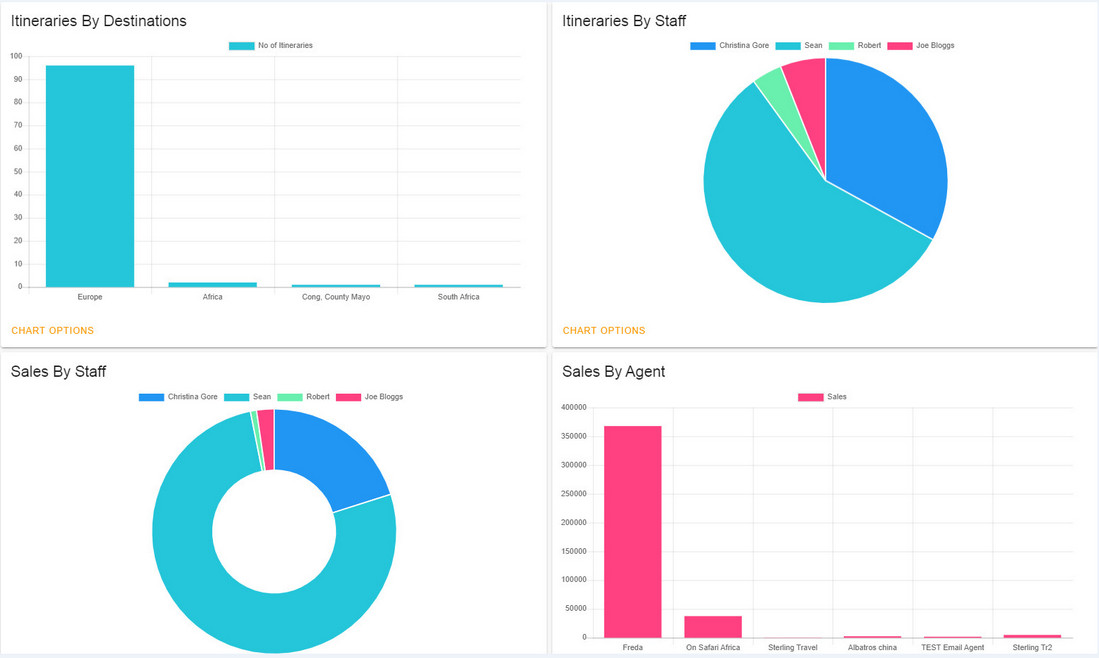 Itinerary List Screen