Features
GlobeTrack's specialty is the ability to build complex tailor made itineraries in a quick and versatile way. GlobeTrack Tour Operator Software builds travel quotations in minutes, making it possible for you to generate comprehensive multi-destination itineraries without fuss.
GlobeTrack Tour Operator Software makes it possible for you to build custom travel itineraries using our intuitive and user-friendly "quick build" itinerary screen. View all relevant reservation information at a glance and input quantities and times – The GlobeTrack software will download all additional information from the supplier database, saving you valuable time and money.
Once a tour quotation is complete, all associated documents are compiled. The tour itinerary can then be viewed instantly and emailed directly from your system by launching Outlook and attaching the itinerary in PDF or other format. Similarly supplier requests, DMC requests, client and agent invoices, vouchers and travel manifests are all ready to go! All documents can be edited prior to dispatch by adding additional text and notes and in some cases additional images.
State of The Art Client Documents
Fast, professional quality proposals and itineraries – with lots of ability to tweak at itinerary level.
The GlobeTrack output does not look system generated! Rather it is a professional document of exceptional quality. We can offer our standard styles or work with your own preferred design and layout. We encourage the use of high quality images about your services and also about the destinations. So much of the work that goes into tailored itineraries can be automated – and this also gives you control over the quality of everyone work.
In additional to the standard text and images that are stored in the database, with GlobeTrack you have the versatility of adding additional content once the itinerary is built – for example add a cover image, add a title to the document, add a title to each page to describe the events of the day, or add a personal introduction. Additional notes can also go against each service, for quotations, vouchers, for your supplier requests / confirmations.
Supplier & Destination Content Management
Good Content Management can do wonders for your productivity and ensure consistency of output to all clients irrespective of level of training in your staff. You decide how you want to present your product and destinations and what you want to tell your clients about them.
GlobeTrack allows you to drive your website, itinerary quotations and travel brochures using content and images from one centralized location. Content only needs to be entered once and is then selected for use in each relevant area, maximizing efficiency.
With GlobeTrack you can save different content and information for both quotations and confirmations – so you can keep your valuable information and recommendations for those clients that have confirmed bookings with you, while still producing a very professional and detailed quotation document.
There is really no limit to the level you can reach here – content can be posted to your web site, it can be styled for proposal as a CSS web page – and one GlobeTrack client has even worked with a local printing firm  -sending the confirmed itinerary as an API  – to produce a leather bound booklet of the holiday itinerary.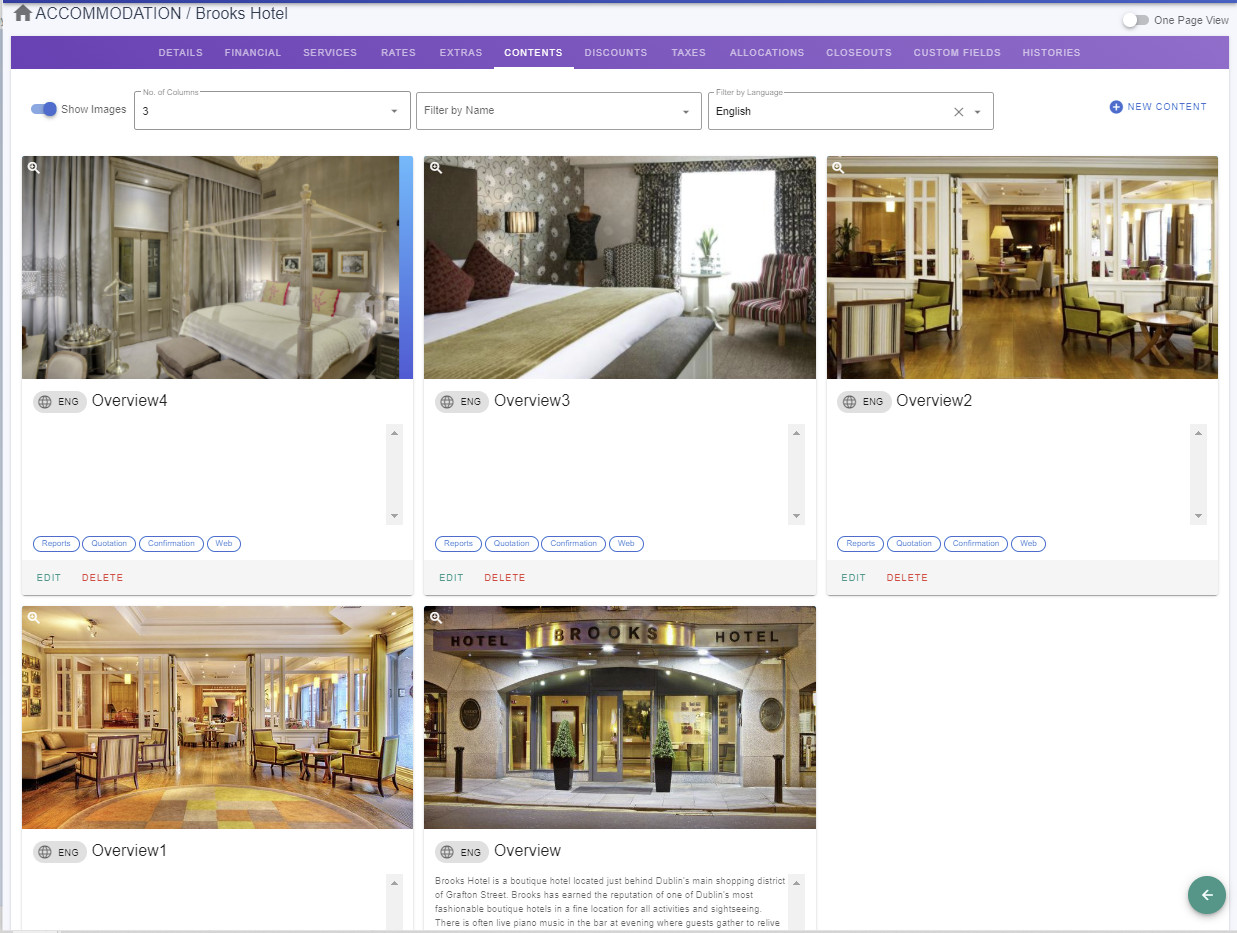 Financial Management
Keeping a firm grasp on your financials makes all the difference between profit and loss. GlobeTrack Tour Operator Software generates and manages invoices, receivables and payables giving you ultimate financial control from your desk.
The GlobeTrack financial module is a robust back-end system that will generate and manage your company's supplier invoice details, client invoices, receivables and payables. Our tour operator software handles multiple currency bookings with their associated exchange rates.
Financial reporting allows you to easily stay on top of your receivables with the ability to automatically generate and print cheques or generate EFT files for your payables. Real-time credit card processing via multiple third party payment gateways is also available.
GlobeTrack tour operator software can be integrated with a number of well known third party accounting systems such as Quickbooks and Sage.
Dynamic access to full itinerary and supplier details where appropriate is standard, ensuring efficient and effective navigation and interrogation of your travel reservations and financial details without needing to change module.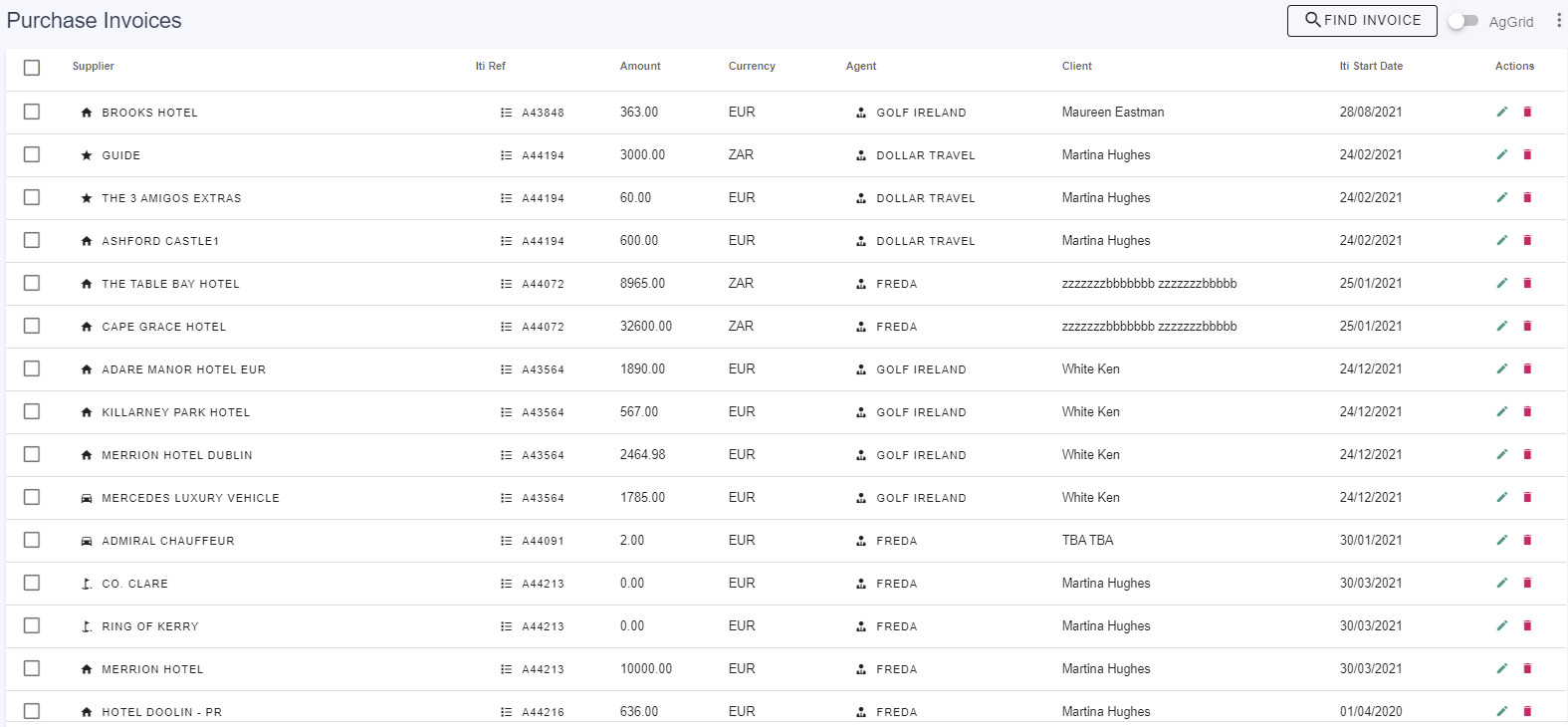 Quick And Easy FITs
Build A complex Itinerary In Under 3 Minutes